Ready for future markets?
The movement away from meat and dairy products is more than just lifestyle hype and has measurable positive effects on the environment and the climate. If the development continues like this, every tenth serving of meat, fish or egg will be replaced by animal-free food products. Sales are expected to rise from $ 40 billion today to $ 290 billion a year.
Entering the market or establishing a food brand is thus matched by real potential. Our Food-Facilities support you to produce your products in way that assures successful entry into the market. Our engineering expertise and our special food facilities also specialise in customized solution and support services for the production of your recipe and texture.
Build your future markets with Leistritz Extrusion Technology.
Ready?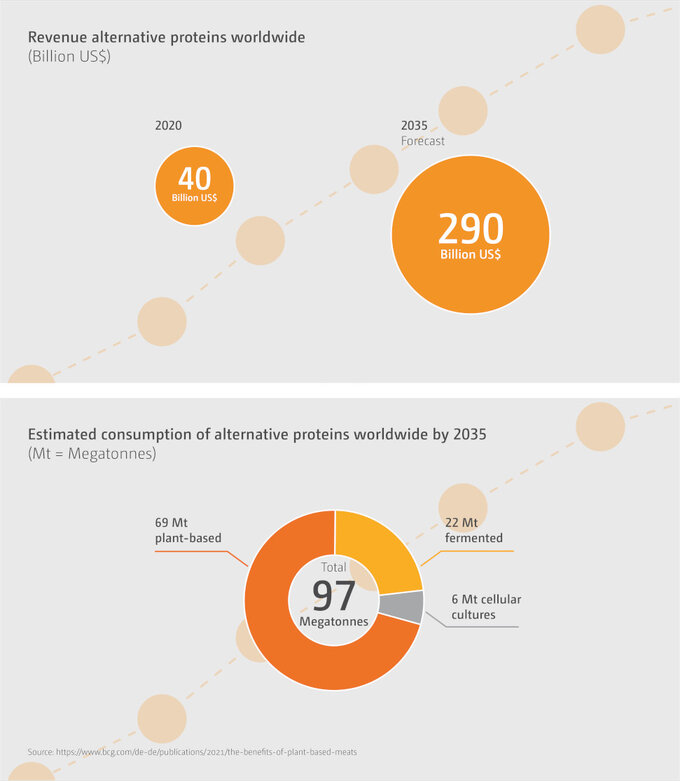 Have we piqued your interest?
Register here to learn more about the production of Textured Vegetable Proteins.
MAXXimum success for your product
Maximum flexibility through high modularity of the machine
Wet- (HMMA) and dry-extruded (LMMA) products can both be produced with one system
Maximum quality of your product through automatic calculation of the dosing quantity
Consistent quality of the end product
Maximum process support through a user-friendly interface
Automatic scaling to the machine size
Maximum hygiene through ideal material properties of our equipment
The system can be cleaned easily and without leaving residue
Maximum-effective advice from highly qualified process experts
Support for recipe development, scale-up and other procedural questions
When you select Leistritz, you're not only choosing a mechanical engineering company but also our people. Your solutions reflect our in-depth expertise and passion. Our interdisciplinary team of engineers, technicians, service specialists and expert teams have just one goal:
To develop the best solutions for you. Worldwide.
Our Service
360° expert view of our systems and your applications
High quality laboratory including a cleaning room with tailor-made equipment for your end product
Global testing facilities in our laboratories in Singapore, Germany and the USA
Expertise in wet and dry textures (HMMA/LMMA)
Rely on our expertise on questions related to your process:
Which dosing quantitiy is right for my product?
What is the ideal water content for my recipe?
Which screw configuration is best for my products?
What kind of succession is required?
How can I meassure the quality while the process is running?
Extrusion equipment for TVP production
ZSE 12
ZSE 18
ZSE 27
ZSE 35
Application
Process evaluation
Process evaluation
Laboratory and/ or production
Laboratory and/ or production
Special feature
Saving material
Saving material
First sample of production*
First sample of production

Throughput*

HMMA

LMMA

500- 1500 g

-

5- 10 kg/h

up to 20 kg/h

10-25 kg/h

up to 60 kg/h

20-50 kg/h

up to 110 kg/h

Available features

Cooling die

Cooling die and hot cut off

Cooling die and hot cut off
Cooling die and hot cut off
*further information on throughputs on request
Our teams - your performance partner
We develop, plan and implement global solutions at eye level for well-known customers. For over 50 years we have seen ourselves as performance partner for our customers and therefore have deepest know-how in all areas.
Many years of experience in the food sector
Customized solutions for your perfect Plant Based Meat
Development support by our Leistritz Family
On-site support
Guaranteed project support after purchase for at least 24 months
Motivated to develop your recipes?
Do your trial runs in one of our full
scale labs in Germany, US or Singapore.
We are happy to support you!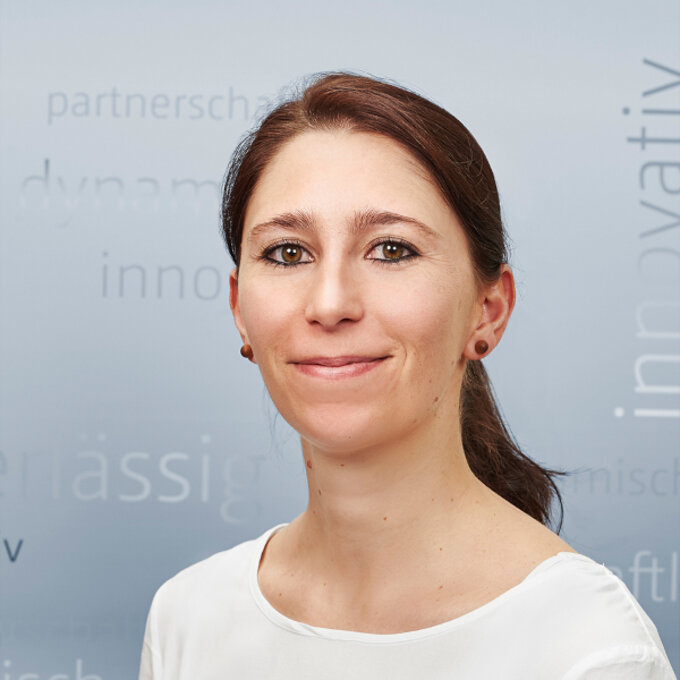 Kathrin Reusch
Product Manager
Leistritz Extrusionstechnik GmbH
Maxi Meyer
Process Engineer, Food
Leistritz Extrusionstechnik GmbH
Jonas Lacina
Process Engineer, Life Science
Leistritz Extrusionstechnik GmbH
We build innovative solutions
for the best textures.