Customer focus and experience
Our experience in a wide variety of fields of material processing such as masterbatch, compounding, direct extrusion and pharmaceutical extrusion allow our customers around the world to benefit from our know-how. At the same time, our customers' products are always the focus of all our efforts, because "the materials of the future" are developed and produced on our machines.
For this, excellent process technology is the be all and end all. An important component here is the co-rotating twin screw extruder. It is extremely flexible thanks to its modular design.
Inhouse manufacturing expertise
Excellent manufacturing expertise and experienced engineers make Leistritz extruders and extrusion lines a product which meets the highest standards.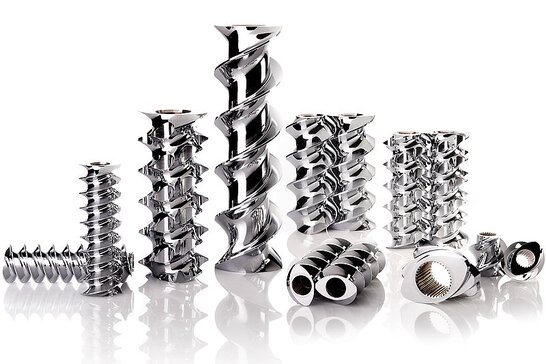 We are proud that our products are developed and produced in Germany by our experienced experts.
In collaboration with the Leistritz business unit Production Technology, we produce our key components on Leistritz whirling machines and using Leistritz tools.