Extruders for a wide variety of applications
Leistritz has firmly established itself as one of the leading global manufacturers in the production of co-rotating twin screw extruders. For many decades, we have been building machines for the plastics and pharmaceutical industries.
Our customers thus benefit from many years of experience: For a wide range of different processes and applications, we design and manufacture customized extruders through to turnkey extrusion lines.
Plastics One material- countless variations
Who would have thought, 100 years ago, that plastics would become an indispensable part of everyday life? Scarcely any other invention has shaped the world as much as the discovery of plastics. What began almost 500 years ago with the oldest instructions for producing plastics on the basis of casein, became a matter of ever greater concern from the beginning of the 20th century: plastics as a replacement for other, more valuable substances. Since this time, the variety of plastics has increased drastically, their quality has improved enormously and the areas of application have expanded considerably.
Leistritz has been present in the field of plastics processing since 1937 and is among the leading manufacturers of extruders worldwide.
With our co-rotating twin screw extruders, we cover a wide range of fields in the material processing such as masterbatch, compounding and direct extrusion. In the process, our customers' products are always the focus of our efforts!
The continuous extrusion process is being applied in many fields of life sciences and the pharmaceutical industry. In various processes - hot melt extrusion, granulation, lipid extrusion - the usage of co-rotating twin screws is well established.
With our large wealth of experience in the fields of process technology, GMP design, plant engineering, and qualification, we assist you as a competent partner: from the development stage right up to the production phase.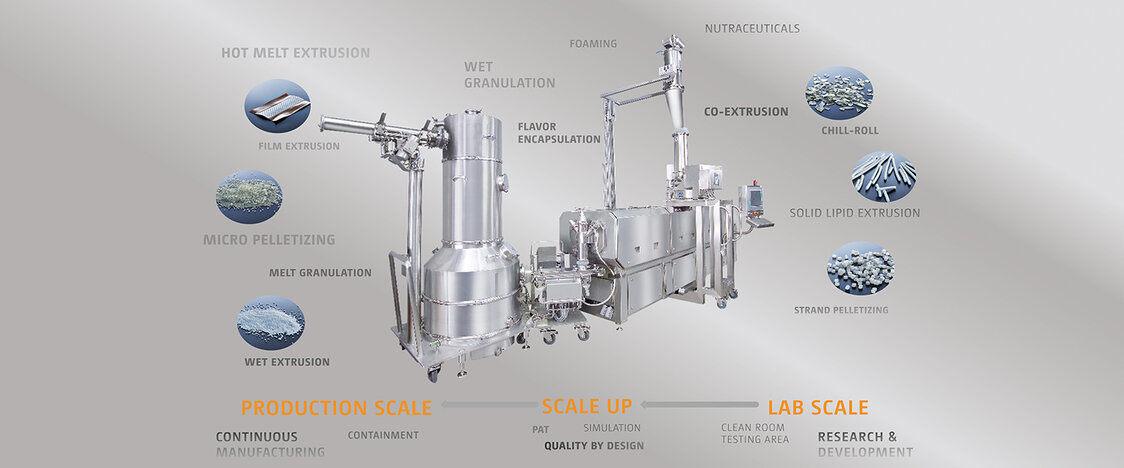 Apart from the use in the pharmaceutical sector for the manufacturing of, for example, granules, pellets, implants, or contraceptive vaginal rings, Leistritz technology comes also into effect in the following fields:
Nutraceuticals, for example in the manufacturing of functional food or dietary supplements (such as the incorporation of omega-3 fatty acids or amino acids into the excipient)
Cosmeceuticals, for example in the incorporation of active ingredients or vitamins
Foods, for example the incorporation of starch, the manufacturing of meat substitutes or rice crisps
learn more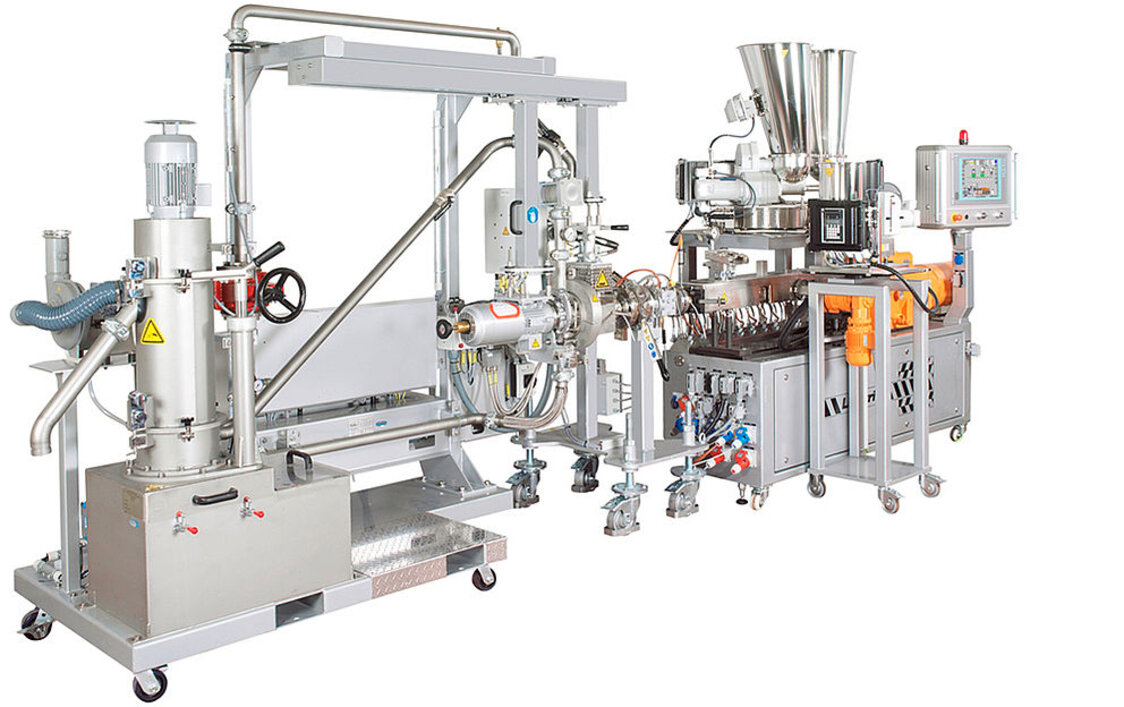 Extrusion technology offers various fields of application. What motivates us is the strive to enter new territories by approaching new application areas and developing cost-efficient solutions together with our customers. Here you can see a short extract of our (partly extraordinary) projects.
TTextile fiber made of milk
Flavors in sugar melt
Recycling of old tires
Expandable graphite as flame retardant