Leistritz and RITTEC sign letter of intent for the construction of a pilot plant for the implemented recycling management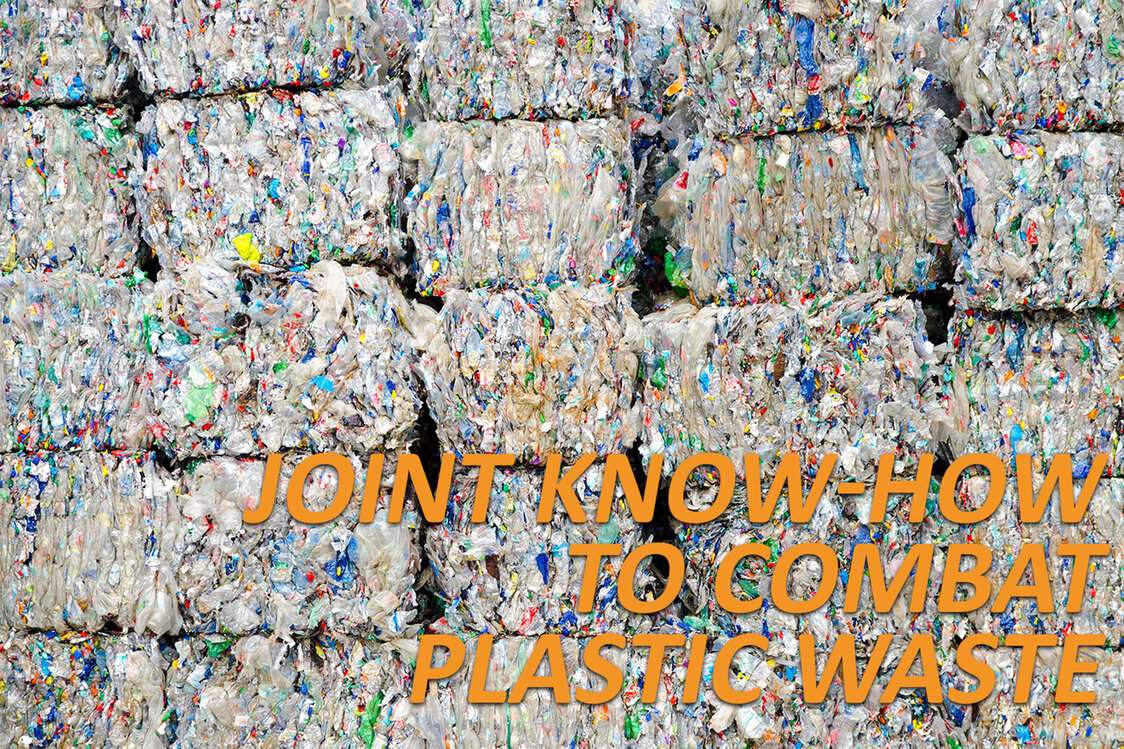 Leistritz Extrusionstechnik and RITTEC Umwelttechnik jointly develop solutions for the continuous recycling of PET plastics. With this strategic partnership, the companies meet the urgent task of plastic waste avoidance, initially aimed at the European market. The cooperation includes the realization and market launch of the revolPET® technology, a form of monomer recycling. PET plastics are thus returned to their original materials and the circle of resources is completely closed.
Successful cooperation
After the already successful cooperation in research, Leistritz Extrusionstechnik and RITTEC Umwelttechnik have set themselves further common goals: A first turnkey plant for processing ten tons of input material per year is expected to be built and commissioned by the end of 2021. Leistritz will contribute its high-performance extruders technology and also its project management expertise in the design and implementation of overall technical plants.
Leistritz Managing Director Anton Fürst is counting on the expansion of the recycling business area in this cooperation: "We have been working intensively in this segment for years. Downcycling or non-recyclable plastic compounds are the limiting factor here. With the revolPET approach, we are taking a big step towards successful chemical recycling." Because EU legislation (Single Used Plastic Directive, (EU) 2019/904) demands energetic action: By 2029, 90 percent of beverage bottles alone are to be collected and recycled, regardless of deposit systems.
Our vision is to solve the global challenge related to PET packaging.
Serving PET growth markets
The revolPET technology, developed within the framework of a research project funded by German Federal Ministry of Education and Research, offers urgently needed recycling options for the diverse packaging in the cosmetics, food and cleaning agent sectors, thus opening up major growth markets. Up to now, multilayer and opaque packaging has posed a problem for recycling. Thanks to the innovative revolPET process, no restrictions are placed on the source materials. Carsten Eichert of RITTEC Umwelttechnik: "Our vision is that our technology will help to solve the global challenge around PET packaging". In Germany alone and in the dual system, around 200,000 tonnes of PET packaging (source: Institut cyclos-HTP 2017) cannot be recycled as material, they end up in incineration - estimates for Europe are at least 1.4 million tonnes.
With its patented revolPET technology and basic engineering, RITTEC Umwelttechnik makes a valuable contribution to the further development of PET recycling. RITTEC also has extensive knowledge in the fields of depolymerisation and the purification of monomers. In their partnership, RITTEC and Leistritz focus on the promotion and implementation of further research projects in order to jointly advance and optimize the technology and develop complementary processes.