During the Corona crisis, companies from the plastics industry have distinguished themselves as resourceful solution providers. With their products and machines - but above all the inventiveness of their employees - they provide some urgently needed supplies. Leistritz is no exception, as the extruder expert has been producing the proteXX face shield for about a few weeks now.
Production on own film line
"In our technical center in Nuremberg we work with the latest machine technology mainly on product developments for our customers", explains Eike Wedell, Managing Director at Leistritz Extrusionstechnik GmbH. "Our extrusion lines are available there, including a flat film line."
And it is exactly on this line that the PET film for the proteXX face shield is produced. The initial idea came from the employees who wanted to make their contribution to the Corona crisis.
Feedback from various users has helped us to optimally adjust our proteXX face shield to the needs of the user.
From development to the finished product, literally everyone helped: trainees, process engineers, pilot plant staff, managing director. Each and every one of them has contributed to creating a high-quality face shield that is easy to put together.
Health protection and environmental protection are equally important. The Leistritz proteXX face shield is 100% recyclable. "A great achievement that could only be achieved as a team."
This is Leistritz proteXX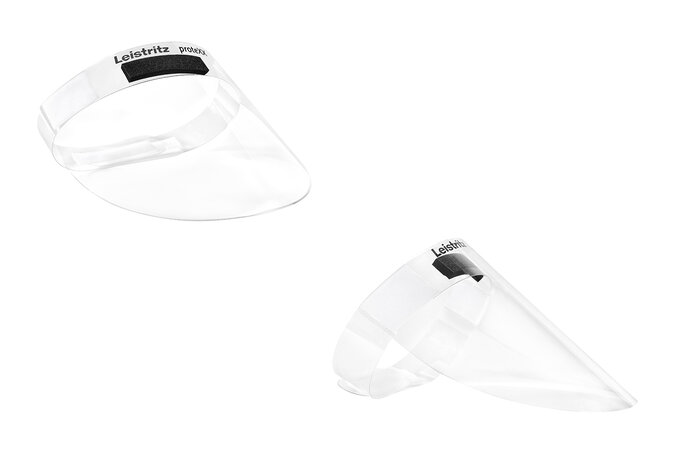 The Leistritz face shield offers effective protection against droplet infection and involuntary contact with the face. The film is made of high-quality 0.5 mm thick PET polymer.
More information and orders in the webshop:
(only in Germany)