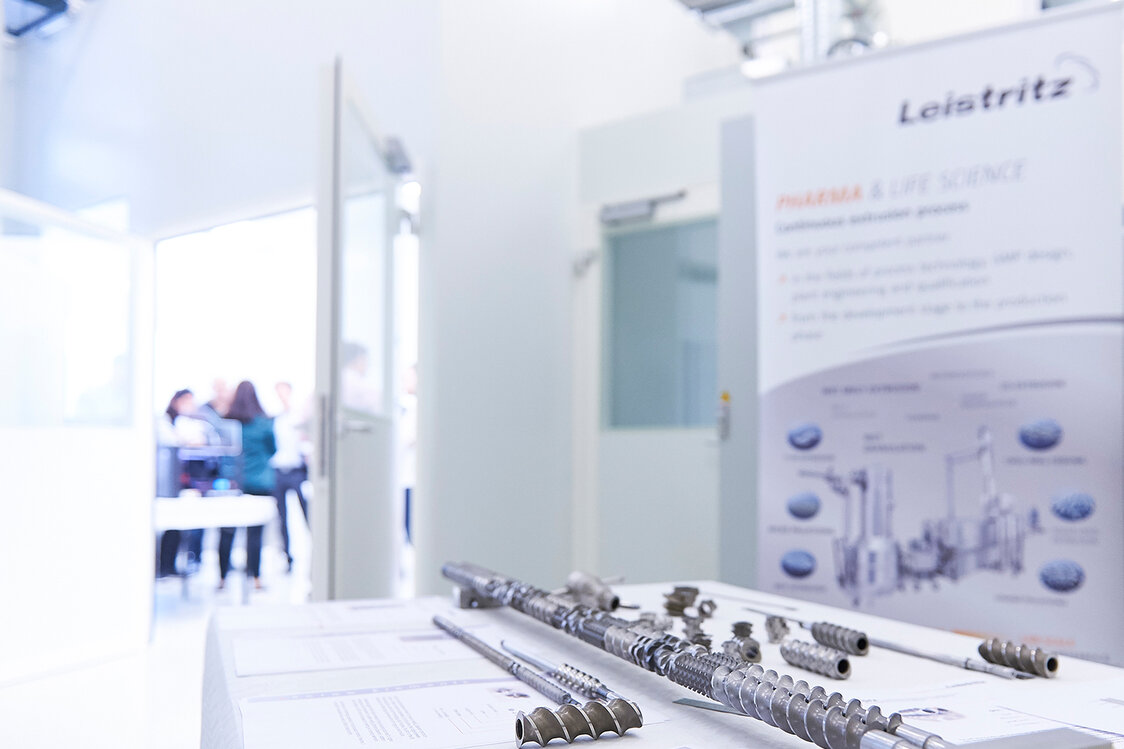 "We want to offer not only theory, but above all a lot of practical experience in our Leistritz Extrusion Academy", says Albrecht Huber, Product Area Manager of the Life Science Division at Leistritz Extrusionstechnik GmbH. "In our laboratory, the participants get an insight into the current extrusion technology as well as future development. They are allowed and encouraged to try things out themselves and to ask, ask, ask". This is exactly what the 25 participants did at the recent Pharma Extrusion Academy in February. The Academy was tailored to their needs and was dedicated to the special requirements and challenges in the pharmaceutical and life science sector. "It was a great exchange and there was room for stimulating discussions. We are going home with a lot of valuable knowledge", is just one of the positive feedbacks.
We are very much looking forward to a repetition next year!
Amongst others, the following topics were closely examined:
Plant and process engineering
Design of screw configurations
Process monitoring (PAT)
Scale-up in theory and practice
Formulation development (including material screening)
Current and future forms of 3D printing
Our cooperation partners were BBA Innova, ColVisTec, MeltPrep, Heinrich-Heine-University Düsseldorf, Shin-Etsu Tylose GmbH & Co. KG, Ashland Industries, RCPE.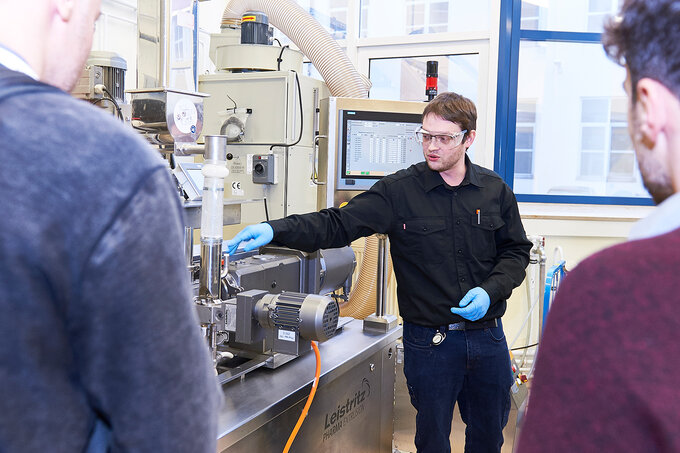 Practical insights in the Nuremberg technical center were at the top of the agenda.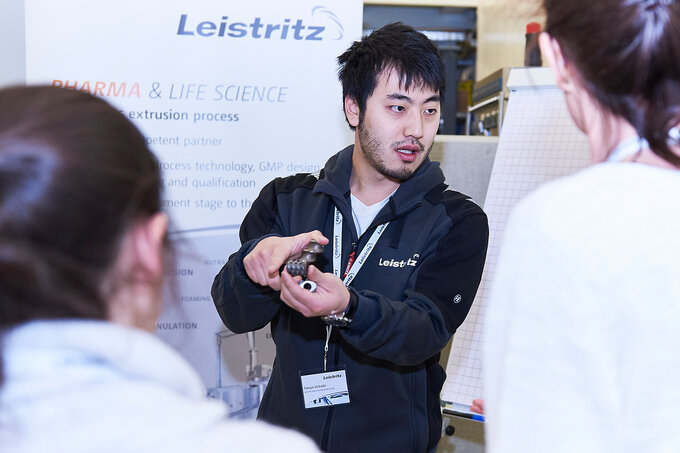 What are the functions of screw elements? The basics were also practiced.