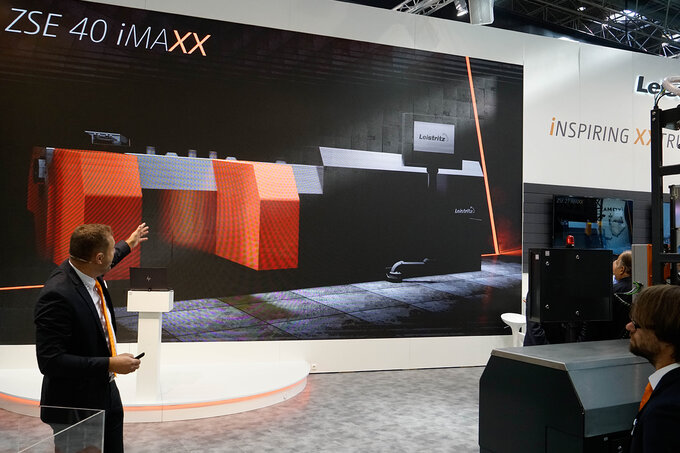 What makes the new ZSE iMAXX twin-screw extruder so convincing? Product manager Sebastian Fraas revealed this in his daily presentations.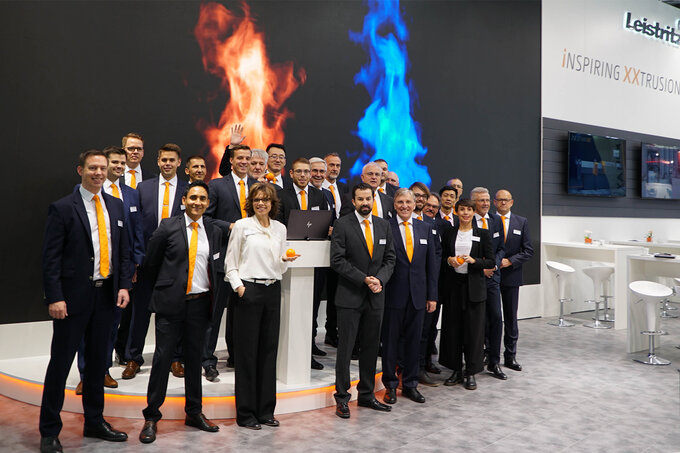 Eight exciting K-days are over. For the team it was once again an absolute highlight.
The K show, the world's leading trade fair for the plastics and rubber industry, ended after eight days in Düsseldorf on Wednesday, 23 October 2019. 3,333 exhibitors from 63 nations provided impressive proof that plastic is still an innovative, indispensable and forward-looking material. But they also unanimously underscored the need for a functioning recycling economy along the entire recycling chain and in many cases already presented concrete solutions. This was the pulse of the times, as the 225,000 visitors from 165 countries showed great interest in recycling systems, sustainable raw materials and resource-saving processes.
Leistritz as a source of inspiration

Refreshing inspirations - Leistritz Extrusionstechnik GmbH also presented its products according to this year's trade fair motto "iNSPIRING XXTRUSION". With the new ZSE iMAXX extruder series it presented the well thought-out further development of the established machine series. The twin-screw extruders not only impress with a new, functional and modern design, but also open up completely new dimensions in terms of machine and process technology. Thanks to five equipment packages, the basic equipment can be extended according to requirements and needs: Sensors, optics, performance, efficiency and service. The series comprises machines with screw sizes of 18, 27, 35, 40, 50 and 60 mm.

At K 2019, a ZSE 27 iMAXX twin-screw extruder was exhibited, which formed the heart of a Circular Economy Extrusion Line - a recycling process with which the gentle processing of a HFFR compound was demonstrated live.
Highlights K 2019
We have summarized some of the highlights of this year's K fair in the following videos.
Take a look at our booth and the new ZSE iMAXX extruder!
World premiere! Foamed rPET is THE innovation when it comes to sustainable packaging.
The media interest for our innovations was very high. Take a brief look at our press conference!