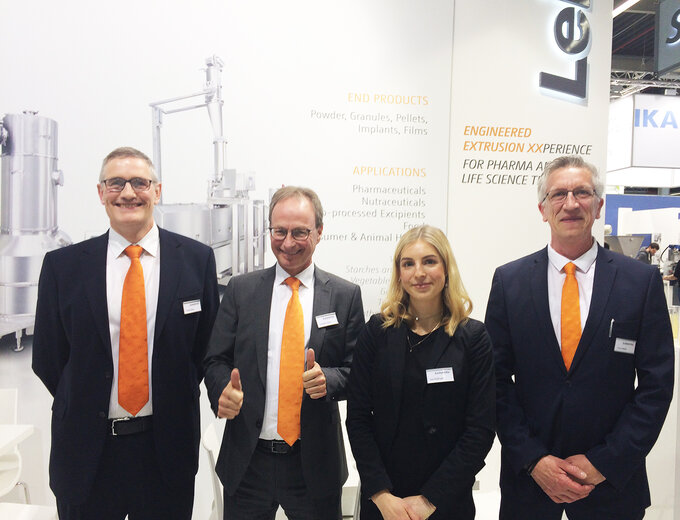 Leistritz' little one, the small extruder ZSE 12 HP-PH, was in the focus of interest twice: During the Powtech (April 9 - 11 in Nuremberg) and the PharmaTechnica (April 9 - 10 in Dusseldorf) the team of the business unit pharma & life science extrusion presented the benefits of the compact twin-screw extruder in GMP design.
With its approx. 14,200 professional visitors the Powtech fair again proved to be an international trade meeting of the mechanical processing industry. Among others, the pharma team also met numerous visitors of the expert forum "Pharma.Manufacturing.Excellence. " at the Leistritz booth in hall 3 and had many talks on interesting projects. A visitor magnet was the Leistritz wheel of fortune: An iPad was raffled among all participants.
Intensive talks also took place with the conference participants of the Pharma Congress in Dusseldorf. Here the pharma & life science team was present at the accompanying specialist exhibition PharmaTechnica.
The double feature presence has been rewarded: Now the team is working on the large number of requests and meeting minutes.
Please click here for more information on the ZSE 12 HP-PH.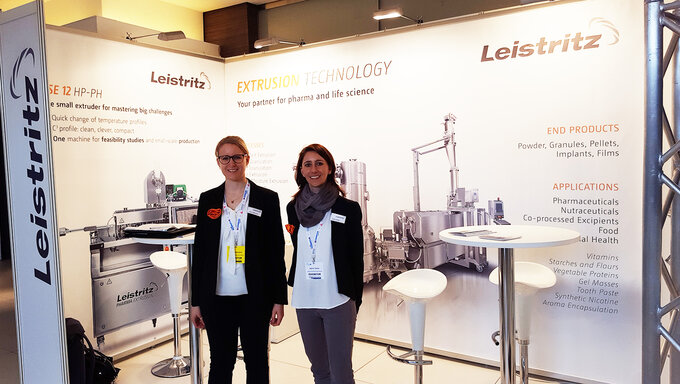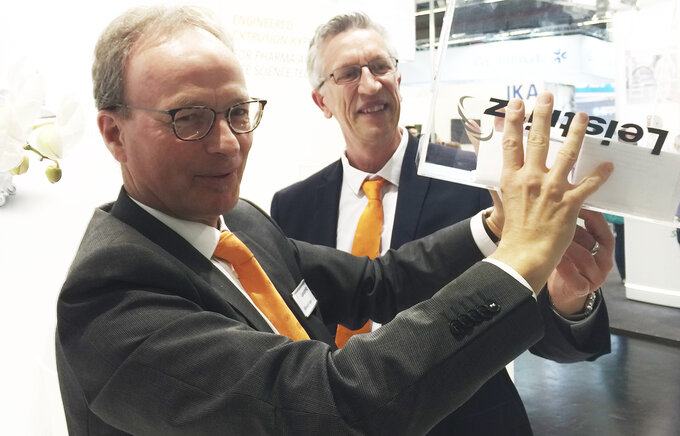 Suspense during iPad raffle