Leistritz Twin Screw Extrusion Workshop, December 4-5, 2019
Leistritz will host its' annual Twin Screw Extrusion Workshop on December 4-5, 2019 in NJ. As always, classroom sessions are supplemented by "hands-on" twin screw extrusion operating experience. A partial list of topics is as follows:
Day 1, Dec. 4, 2019
8:30 am Opening remarks
Twin Screw Extrusion Theory, Tips and Test Results- Charlie Martin, Leistritz Extrusion
Twin Screw Extrusion Screw Design, Processing Guidelines and Scale-up- Bill Thiele, Leistritz Extrusion
Design and Application of Twin Screw Extruder Screw Elements- Brian Haight, Leistritz Extrusion
Material Handling and Feed Systems for TSEs- Tom Symoniak, Schenck AccuRate
Downstream Pelletizing Systems- Chris Case, Reduction Engineering Scheer
Melt Filtration: Advances in Automatic Screen Changer Technology- Justin Marriott, Parkinson Technologies
Strengthening Your Extrusion & Compounding Operations with Intelligent Manufacturing- Willem Sundblad, Oden Technologies
3:30 pm Bus departs for Demo in Leistritz Lab, Somerville, NJ
6:00 pm Reception/dinner @ Holiday Inn
Day 2 - Twin Screw Workshop Nov 29, 2018
8:00 am Opening remarks
Auxiliary Equipment Update - Sean Doran, ACS Group
Leading Edge Polymer-Graphene Composites Leading Edge Polymer-Graphene Composites- Tom Nosker, Rutgers University
Integrating Gear Pumps into Twin Screw Extrusion Systems- Matt Upton, Witte Pumps
Devolatilization and Foaming in Twin Screw Extruders- Niloufar Faridi, Polymer Processing Institute
Introduction to Polymer Rheology and Its Applications- Bill Desrosiers, Dynisco Polymer Test
In-Line Process Control in Extrusion Operations- Jaime Gomez, Equitech
Compounding Thermoplastic Elastomers (TPEs)- Sebastian Fraas, Leistritz Germany
Downstream Systems Overview- Augie Machado, Leistritz Extrusion
Tips for Optimizing Twin Screw Extrusion Bert Elliott, Leistritz Extrusion
Preventative Maintenance and Component Wear Theory- Bill Novak, Leistritz Extrusion
Distributive Processing via PLCs: Integrating TSEs with Diverse Subsystems- Pete Palmer, Wolock & Lott
Screw assembly/disassembly session
Workshop Conclusion 4:30 pm
"Hands-on" demonstrations at Leistritz NJ process laboratory will include:
Co-rotating and counterrotating twin screw extruders
Devolatilization via extrusion: ambient, vacuum assist, multi-stage
Downstream addition of fillers, fibers and additives
Pre-mix color masterbatch
Direct sheet/film extrusion with gear pump front-end
Foam extrusion via supercritical injection

In addition to Leistritz staff, industry and academia will contribute to the program.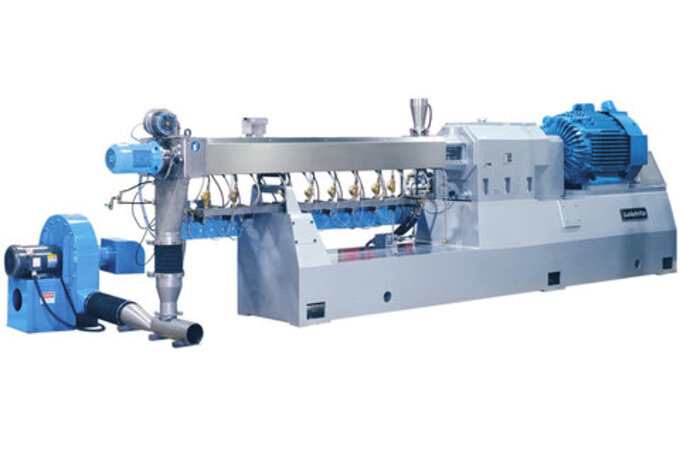 A hot face pelletization demo is integrated into the program.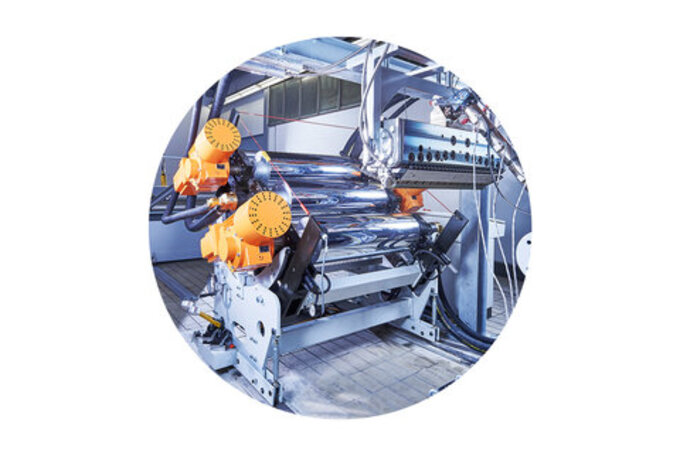 Direct sheet extrusion with gear pump front-end attachment demo is planned.
To receive a detailed program agenda please contact May Zaw at 908/685-2333 x614 or e-mail mzaw@leistritz-extrusion.com
Dates: December 4-5, 2019
Place: Classroom sessions are held at the Holiday Inn in Clinton, NJ. Equipment demonstrations are at the Leistritz Process Laboratory. Transportation is provided to/from the demonstrations.
Cost: $800 before Nov. 8th, $900 thereafter (includes handout materials, lunches, and dinner on day 1)
To download a registration form for the Twin Screw Workshop CLICK HERE.
Leistritz Extrusion 175 Meister Ave.
Somerville, NJ, 08876, USA
Tel +1 908-685-2333
e-mail: sales@leistritz-extrusion.com
www.leistritz-extrusion.com