June 12-13, 2019 - It's a "hands-on" seminar, not a conference!
Special emphasis on melt extrusion, multi-functional devices and nutritional products
Leistritz will host the annual Pharmaceutical-Nutraceutical Extrusion Seminar on June 12-13, 2019. This "hands-on" seminar starts with the basics and explains why twin screw extrusion is a preferred manufacturing method to manufacture consistent, repeatable products.
In addition to Leistritz staff, outside experts from industry and academia will contribute to the program. Outside speakers will include:
Dr. Jason Baird, Davis Standard
Bob Bessemer, Novatec
Dr. John Perdikoulius, Compuplast
Keith Donahue, Zumbach Electronics
Dr. Nicolas Ioannidis, Polymer Processing Institute
Sharon Nowak, Coperion K-Tron
Dr. Philippe David, SCC/Ludovic
Pete Palmer, Wolock and Lott
Others to be added
Some of the topics will include:
Twin screw extrusion theory and design
Computer modelling: screw and die design
Comparison of co-rotating and counterrotating twin screw extruder technologies
How to specify, stage, disassemble, clean, reassemble and design screws
Downstream systems: pelletizing, tubes, filaments, films, molding, foamed, co-extruded parts and unique shape extrusion
Die design, rheological characterization and computer modelling
Single screw extrusion theory and designUpstream equipment designs for feeding, material handling and containment
Staging of unit operations in an extrusion system to facilitate a continuous process
Scale-up of the extrusion process - R&D, pilot scale and production
Cleaning and maintenance of extrusion equipment in a cGMP environment
Equipment and process validation practices and documentation
Advantages of continuous extrusion as compared to batch processes
Mixing techniques for poorly soluble and heat/shear sensitive API's
New emerging extrusion technologies, i.e. supercritical foaming and co-extrusion
For an example of the interactive screw assembly demonstration see this LINK

Co-rotating and counterrotating twin screw extruder technologies integrated into the seminar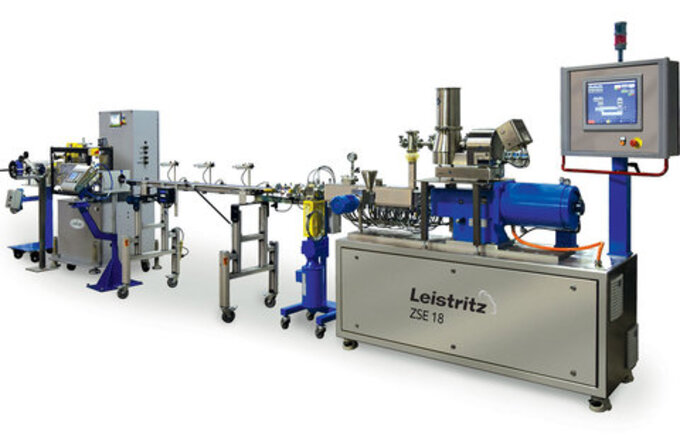 "Hands-on" demonstrations at Leistritz process laboratory will include:
nano-16 twin screw extrusion system processing 50 gram batch samples
Film/lamination extrusion system for transdermal and dissolvable film applications
Foaming of an extrudate via sCO2 injection
Hot-face cutting of nutritional products
3D filament and tube extrusion
Multi-layer coextrusion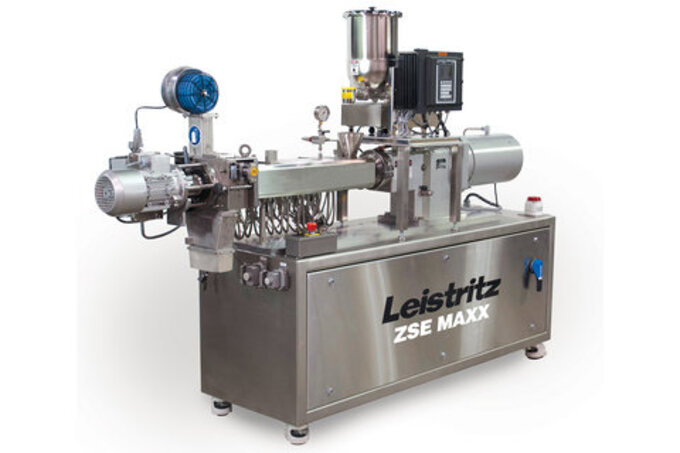 A hot face pelletization demo is integrated into the program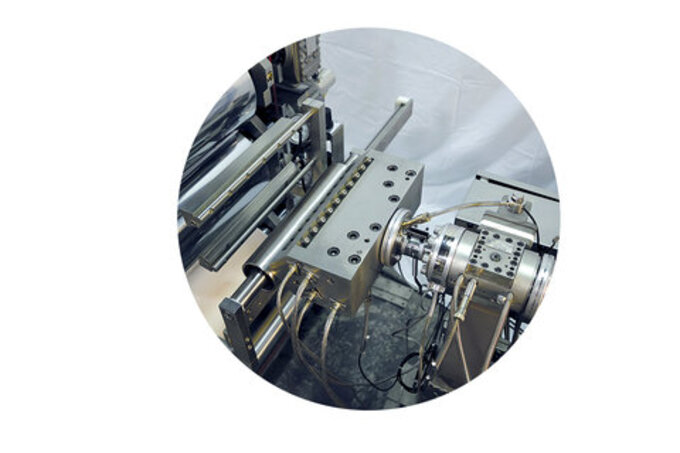 Example of dissolvable film/transdermal system that will be demonstrated at the seminar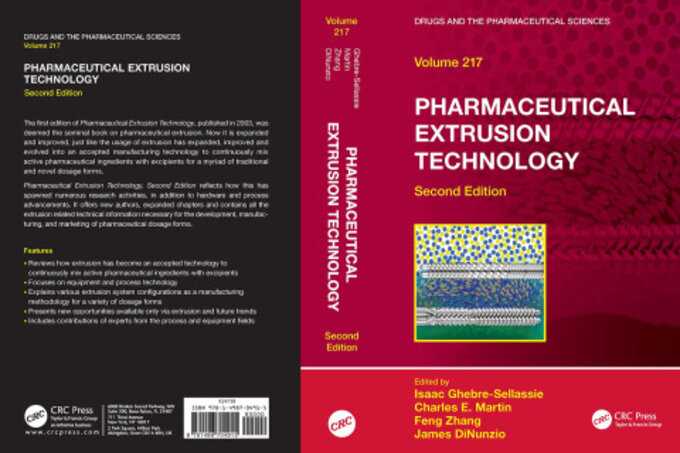 Where: Classroom sessions are at the Holiday Inn Select in Clinton, NJ USA and demonstrations at the nearby Leistritz Process Laboratory.
Price: Early registration, by May 14, 2019, is $820; after this date cost is $920.
Handout materials: In addition to copies of the presentations each attendee will receive a copy of the textbook Pharmaceutical Extrusion Technology, 2nd Edition.