Leistritz Twin Screw Extrusion Workshop, November 28-29, 2018
Since 1990 5000+ have attended Leistritz educational programs! Leistritz will host its' annual Twin Screw Extrusion Workshop on Nov. 28-29, 2018 in NJ. As always, classroom sessions are supplemented by "hands-on" twin screw extrusion operating experience. A detailed agenda follows:
TWIN SCREW WORKSHOP AGENDA
DAY 1
8:15 AM OPENING REMARKS
Twin Screw Extrusion Theory, Tips and Test Results - Charlie Martin, Leistritz Extrusion
Twin Screw Extrusion Screw Design, Processing Guidelines and Scale-up - Bill Thiele, Leistritz Extrusion
Design and Application of Twin Screw Extruder Elements- Brian Haight, Leistritz Extrusion
Strand Pelletizing Systems - Chris Case, Reduction Engineering Scheer

LUNCH
Downstream System Designs for 3D Filaments and Similar Parts - Bob Bessemer- BBessemer Consulting
Downstream Sheet Extrusion System Designs - Ed Smith, Davis Standard
Material Handling and Feed Systems - Steve Sweeney, Schenck
AccuRate Auxiliary Process Equipment Update: Complementing the Process- Joe Dziedzic, ACS Group

Twin screw extrusion system demonstrations to include:
ZSE-18 3D filament system
ZSE-27 MAXX pelletizing system
ZSE-50 MAXX sheeting system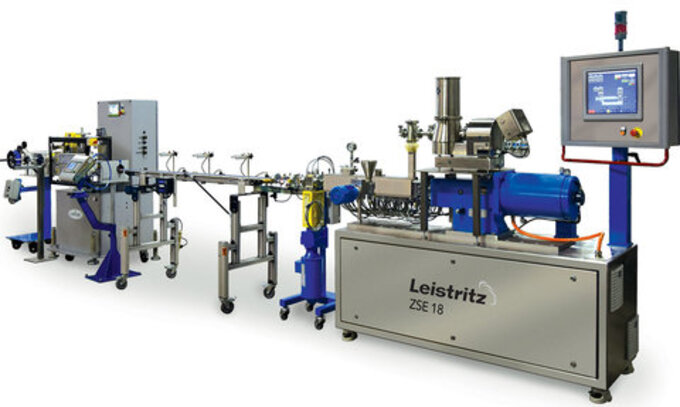 ZSE-18 3D filament system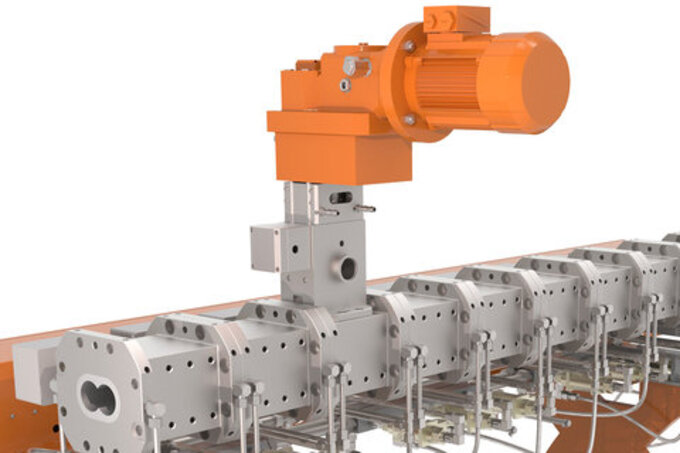 LSE Vent stuffer will be demonstrated at the workshop
Demos include: ZSE 3D filament system, downstream feed, multi-stage devolatilization, twin screw vent stuffer, metering pellets/powders/liquids, gear pump integration and various specialty configurations
6:00 PM RECEPTION/DINNER
Day 2
PurgingCompounds and Techniques for Extruders - Jarred Packard, Asaclean-Sun Plastech Inc.
Pelletizing Systems: An Application Guideline - Merritt Christian, Nordson
PLA Developments and Applications - Jed Randall, NatureWorks
Devolatilization and Foaming in Twin Screw Extruders - Niloufar Faridi, Polymer Processing Institute
Application of Simulation to Solve Die Design Challenges - Vijay Kudchadkar, Compuplast N.A.
Developments for Screen Changers and Gear Pumps - Bill Murphy, Maag
LUNCH
Additive Masterbatch - How to Process Specialty Powders on a Twin Screw Extruder- Sebastian Fraas, Leistritz Germany
Tips for Optimizing Twin Screw Extrusion - Bert Elliott, Leistritz Extrusion
Optimized Compounding - Augie Machado, Leistritz Extrusion
Control Systems for Extrusion - Pete Palmer, Wolock & Lott
SCREW ASSEMBLY SESSION
4:30 PM Adjourn
For an example of the interactive screw design and assembly session that will be integrated into the program CLICK HERE.
Dates: November 28-29, 2018
Place: Classroom sessions are held at the Holiday Inn in Clinton, NJ. Equipment demonstrations are at the Leistritz Process Laboratory. Transportation is provided to/from the demonstrations.
Cost: $800 by Nov 1; $880 thereafter (includes handout materials, lunches, and dinner on day 1)
To register for this program or to receive the detailed agenda, contact May Zaw at 908/685-2333 or e-mail mzaw@leistritz-extrusion.com
To download a registration form for the Twin Screw Workshop CLICK HERE.