June 17&18, 2020 - It's a "hands-on" seminar, not a conference!
Learn about the latest technical developments and research for melt extrusion, melt and wet granulation technologies for both pharmaceutical and nutritional products
Leistritz will host its' annual Life Science Twin Screw Seminar on June 17-18, 2020. This "hands-on" seminar starts with the basics and explains why twin screw extrusion is the preferred continuous manufacturing method to make consistent, repeatable products.
In addition to Leistritz staff, outside experts from industry and academia will contribute to the program.
Some of the topics will include:
Twin screw extrusion theory for melt extrusion, wet and melt granulation technologies
Comparison of co-rotating and counterrotating twin screw extruder systems
How to specify, stage, disassemble, clean, reassemble and design screws
Downstream systems: sizing, cooling, drying and conditioning
Upstream equipment: feeding, material handling and containment
Staging of unit operations in an extrusion system to facilitate a continuous process
Scale-up of the extrusion process, R&D, pilot scale and production
Cleaning and maintenance of extrusion equipment in a cGMP environment
Advantages of continuous extrusion as compared to batch processes
Mixing techniques for poorly soluble and heat/shear sensitive API's
New emerging extrusion technologies, i.e. supercritical foaming and co-extrusion
A preliminary list of outside speakers includes:
Feng Zhang, University of TX @ Austin
Mike Thompson, McMaster Univ.
Tony Listro, Foster Delivery Science
Sharon Nowak, Coperion K-Tron
Tom Durig, Ashland
John Ciasulli, Frewitt USA
Firouz Asgarzadeh, Evonik
Jim DiNunzio, Merck
Costas Gogos, Polymer Processing Institute
Steve Pafiakis, Bristol-Myers Squibb
Others to be added
"Hands-on" demonstrations at Leistritz process laboratory will include:
nano-16 twin screw extrusion system processing 50 gram batch samples
Film/lamination extrusion system for transdermal and dissolvable film applications
Foaming of an extrudate via sCO2 injection
Hot-face cutting of nutritional products
3D filament and tube extrusion
Melt and wet granulation systems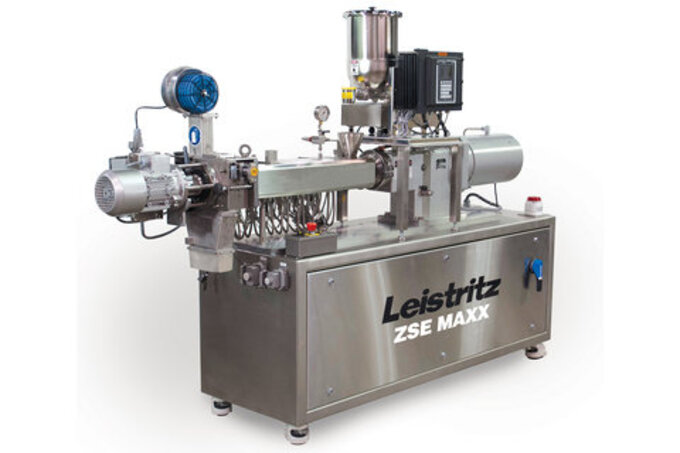 A hot face pelletization demo is integrated into the program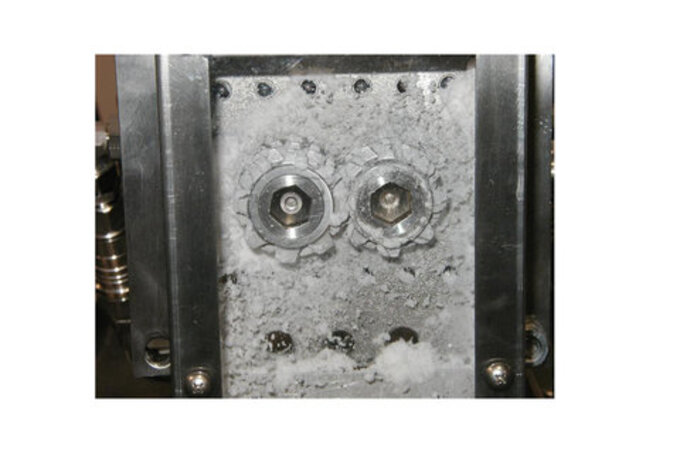 A specialty melt granulation process will be publicly displayed for the 1st time!
For an example of the interactive screw assembly demonstration CLICK HERE!
Co-rotating and counterrotating twin screw extruder technologies are integrated into the seminar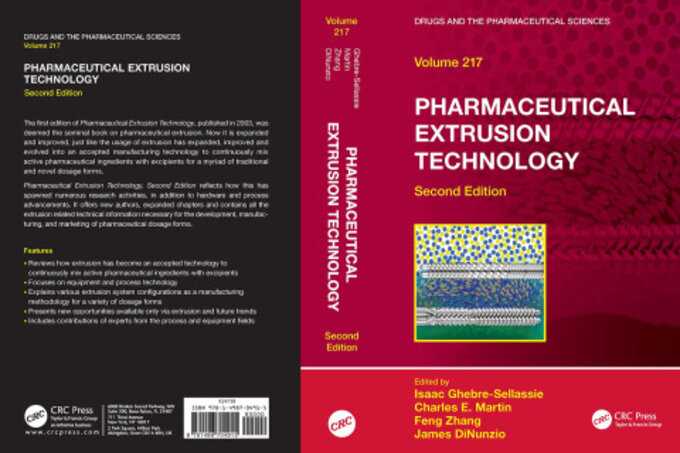 Handout materials: In addition to copies of the presentations each attendee will receive a copy of the textbook Pharmaceutical Extrusion Technology, 2nd Edition.
Place: Classroom sessions are at the Holiday Inn Select in Clinton, NJ USA, and demonstrations at the nearby Leistritz Process Laboratory.
Price: $800 before May 18, 2020; $900 thereafter