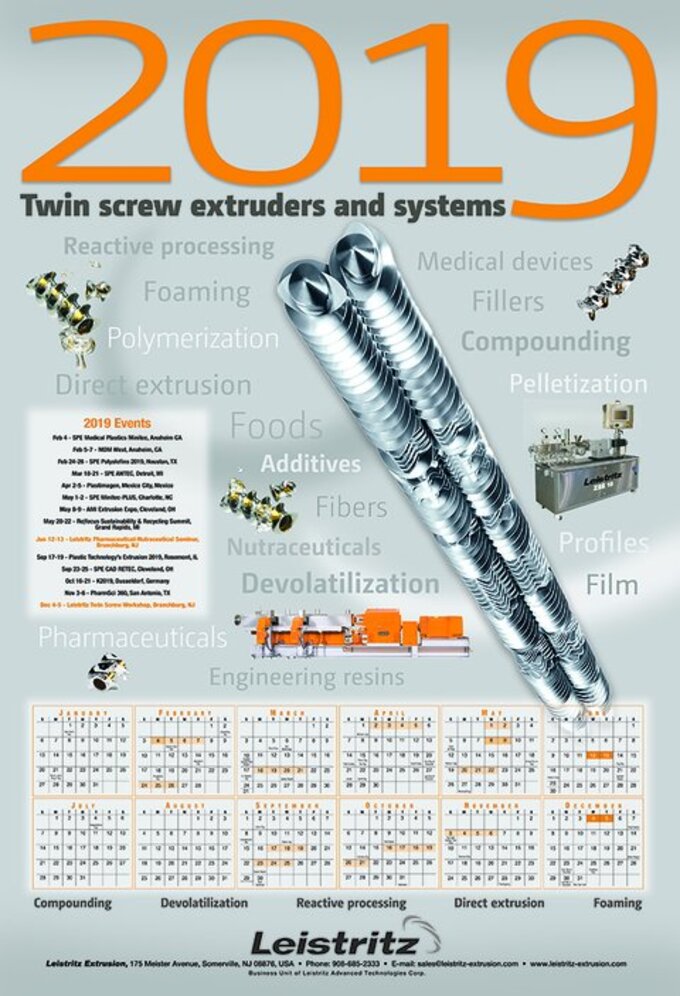 Dear Industry Colleague,
As another year passes, twin screw extrusion technology continues to advance. More and more twin screw extruders are being supplied as part of complete systems, big and small, making a wide variety of sophisticated products, as reflected on the Leistritz 2019 calendar.
We'd like to offer you our FREE Leistritz Art Calendar that lists 2019 industry events. To receive the 2019 calendar please fill in the form below.
We wish you and your family a safe and happy holiday season. Don't hesitate to contact us if we can be of service in any way.
Best regards,
Charlie Martin, President/General Manager
Phone: (908) 685-2333, x616
E-mail: cmartin@leistritz-extrusion.com