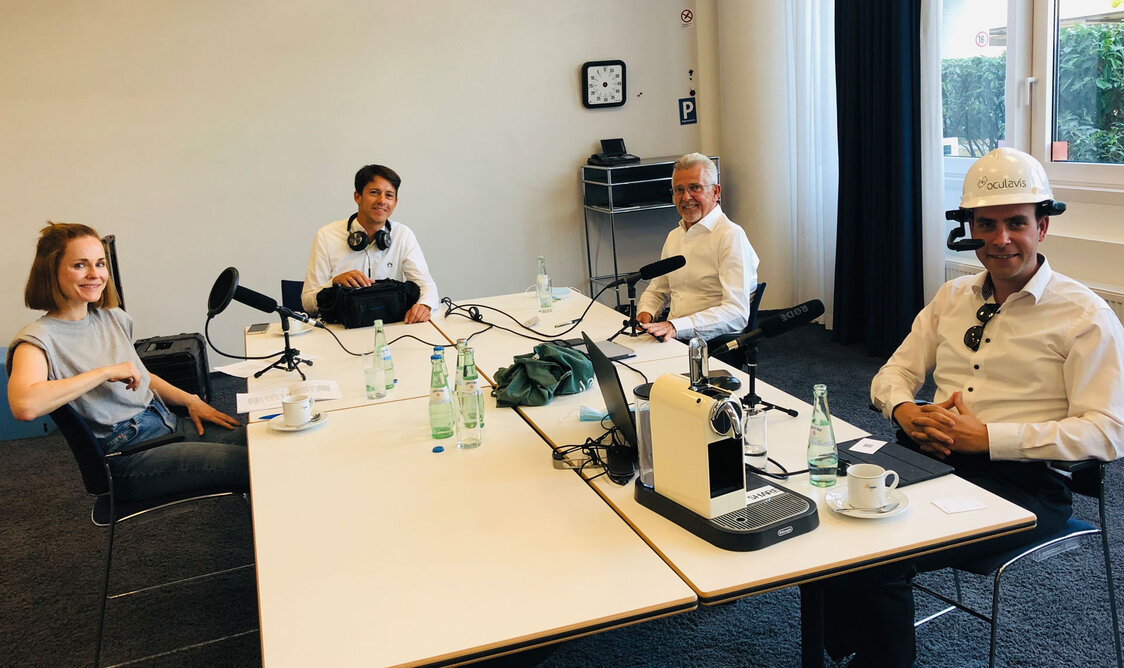 Remote service in mechanical and plant engineering...
this is the topic of the latest podcast of the VDMA (German Mechanical and Plant Engineering Association). With the two experts Jürgen Sauer, Head of the Service Division at Leistritz Extrusionstechnik GmbH, and Martin Plutz, Managing Director of oculavis GmbH, the use of data glasses and augmented reality in service operations was examined in detail.
In order to ensure high availability of machines and systems, service departments must react in a quick and competent manner. An efficient and economical solution are so-called smartGlasses. With these data glasses, machine operators on site can be supported faster and more directly, productivity is kept and service costs significantly reduced.
What does their use mean for the customer? How do service departments have to organize themselves?
Listen to the VDMA podcast and learn first-hand not only about the enormous advantages of digital glasses, but also about the requirements that must be met to use them.
Here is the podcast (unfortunately available only in German)!
Would you like to learn more about how Leistritz uses smartGlasses and what advantages they may bring you? PLEASE READ HERE!